What a gig! So pleased the Bossman let me know that they were playing.
I've always been aware of Jane's Addiction, but like many bands they passed me by. Never too late to catch up! So glad we were there.
We got out pitch near the front, a band of youthful lads, and I mean they looked sixteen or so were the support. They were cool, they were appreciative of who was following them, people wanted to adopt them or put them on their keyrings, they went away and we waited for the main event.
They dropped a big curtain in front of the stage and for some reason played almost all of Pink Floyd's Dark Side of the Moon before the curtain raised and there was Perry and the boys.
He was dressed in the manner of a dandy Mississippi card shark, semi resident on the steam boat chugging up river. After he hustles you for your bucks, he'll smoke a fashionably small cigar whilst checking his pocket watch and saying "yessiree, I'm gonna buy me some grits when I get off this old lady".
Here's his attire, a most presentable swamp gent (even though he's from nowhere near that part of America)
As the gig progressed, he shed layers. Here he admires the lack of layers of his dancing troupe.
Shaking his maracas (the maracas are off screen here!)
Is he posing for me? I think he is.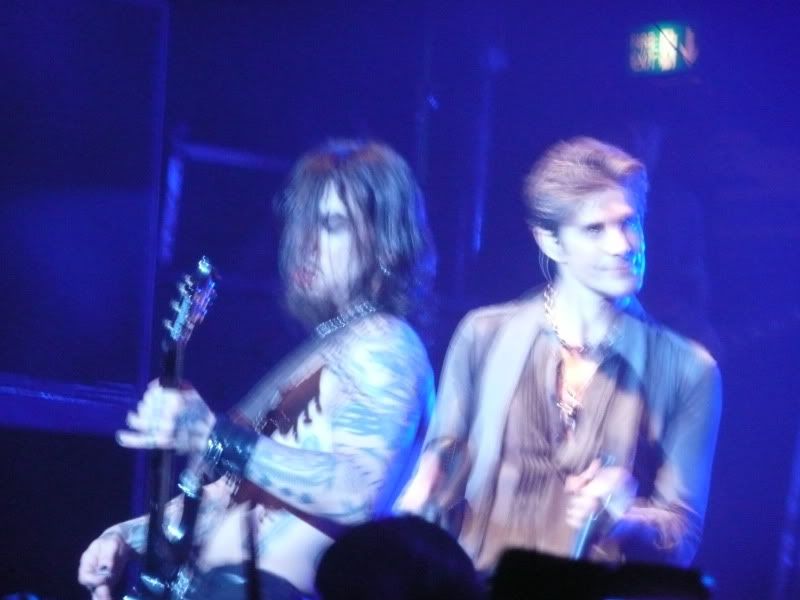 A romance explosion near the end of this amazing gig.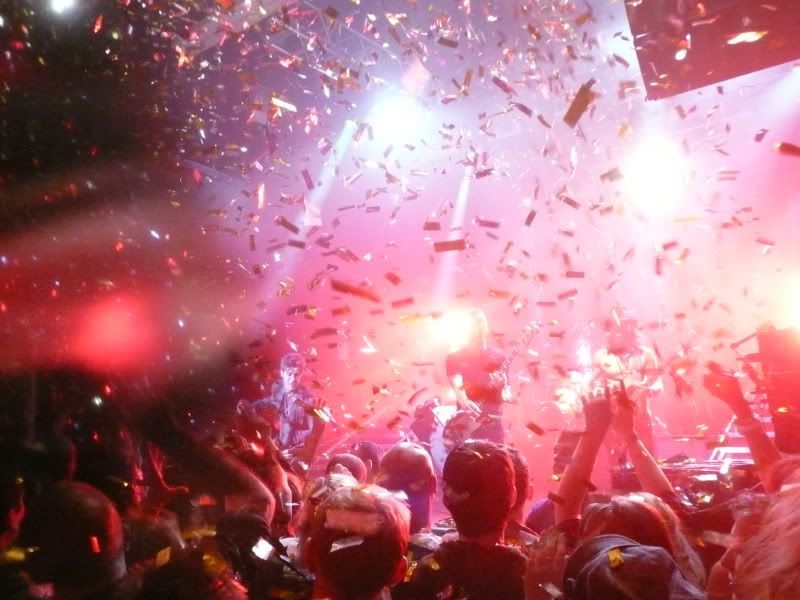 Encore with wine and no top, the svelte bastard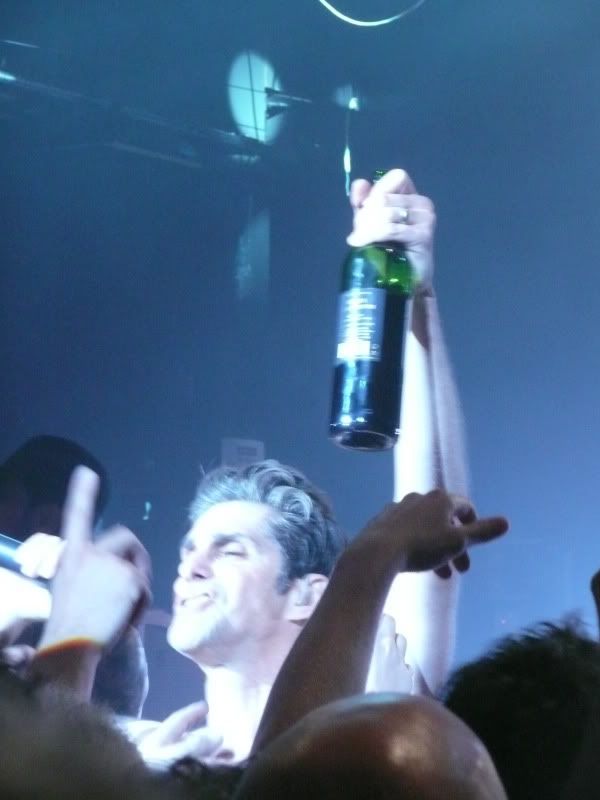 Our feet at the end of the gig, it's usually traditional we take a photo of ourselves at a gig. So we kept this tradition going.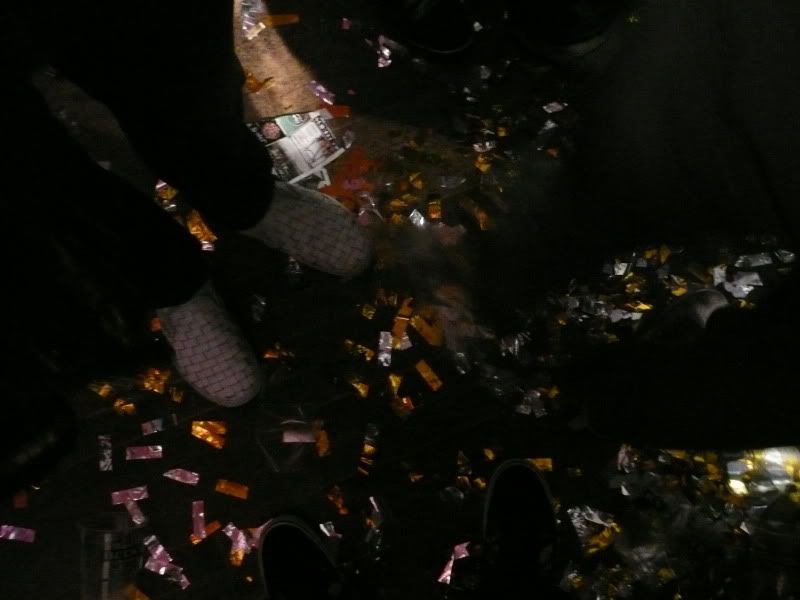 Cheers Bossman! Haven't enjoyed a gig so much in ages!