Treasure
The trees are poorer for their gold is gone.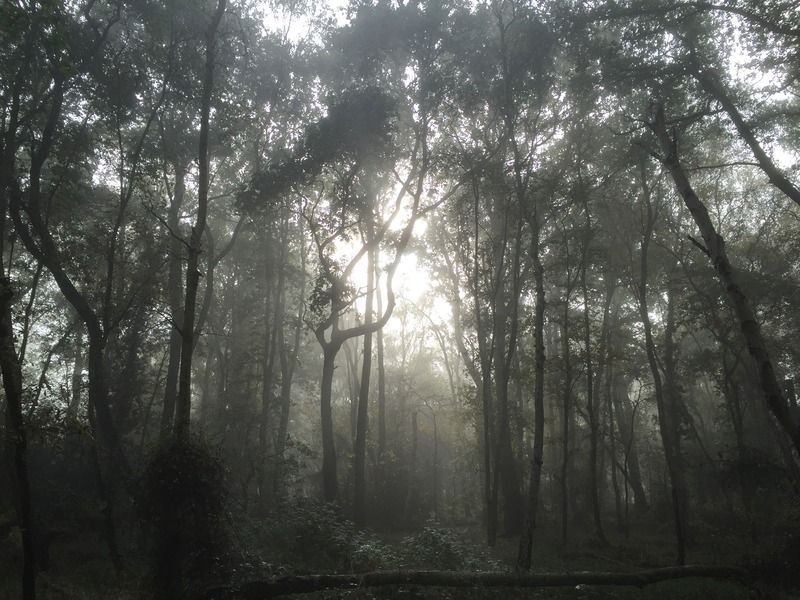 Spilled their jewels.
Rich are the creatures who thrive in it,
grow from its colour.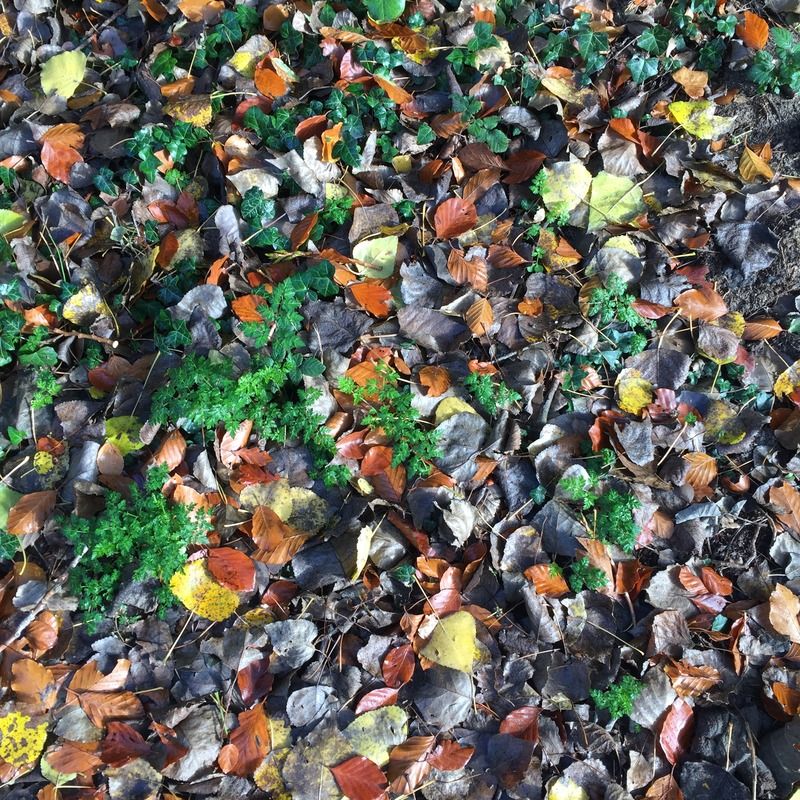 Things inside us
I see things that are inside us,
an old anatomy model, a lung, a liver,
hundreds of miles of capillaries,
nerve endings screaming in their cold nakedness.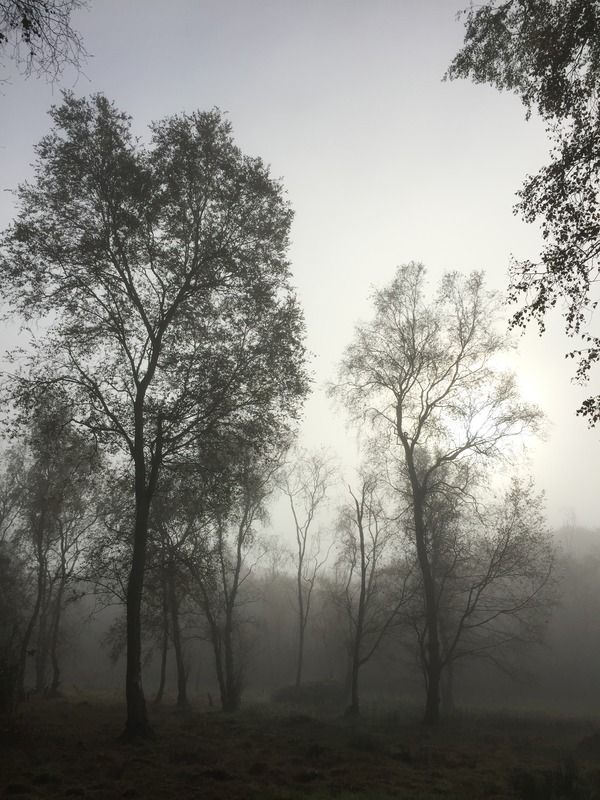 Metamorphoses
I caught the silver birches dancing in the fog.
They stopped still.
Hoping I hadn't noticed.
They are not vengeful.
I am not Actaeon.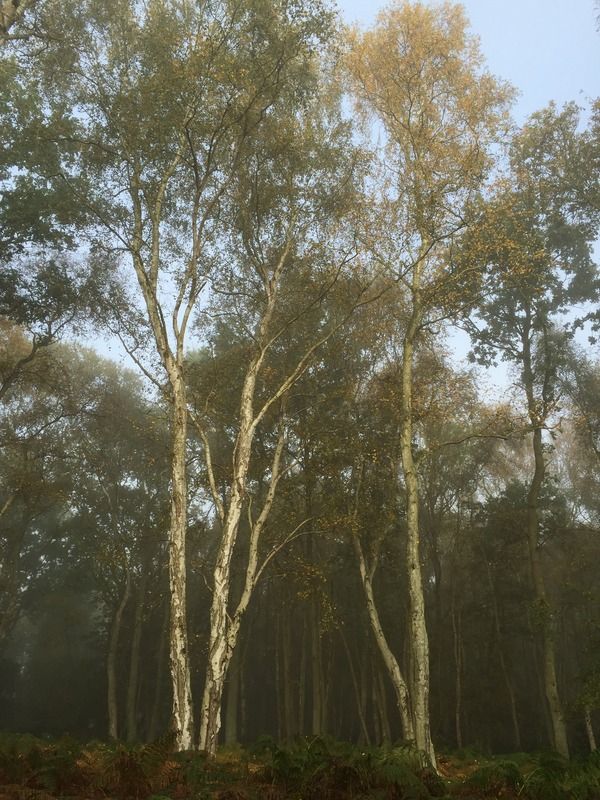 Silk
A garrotte of spider silk,
drapes the brambles,
the barbed metal,
burdened with tears,
the weaver waits,
for light.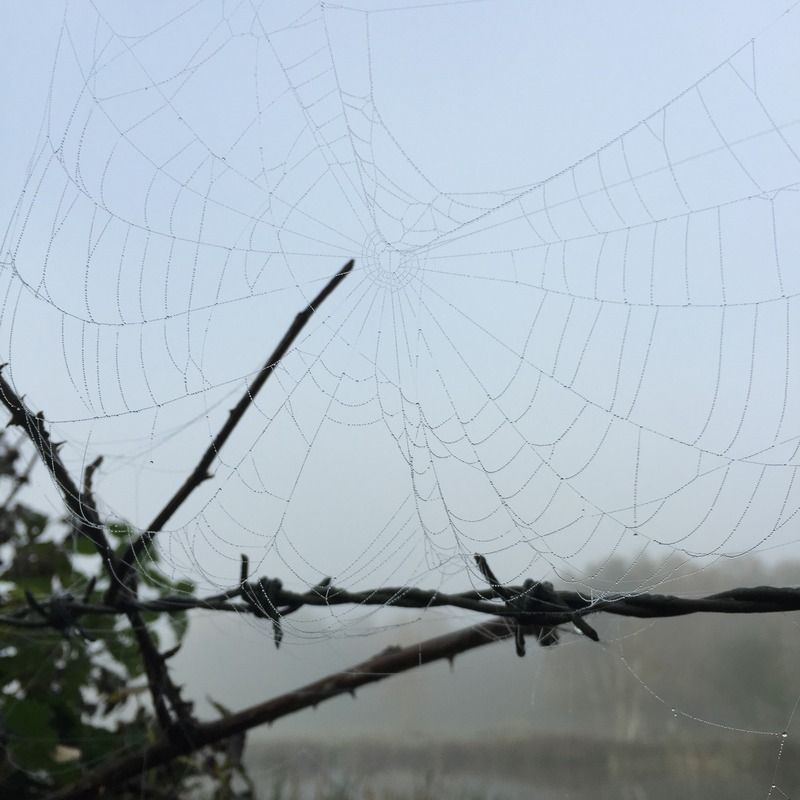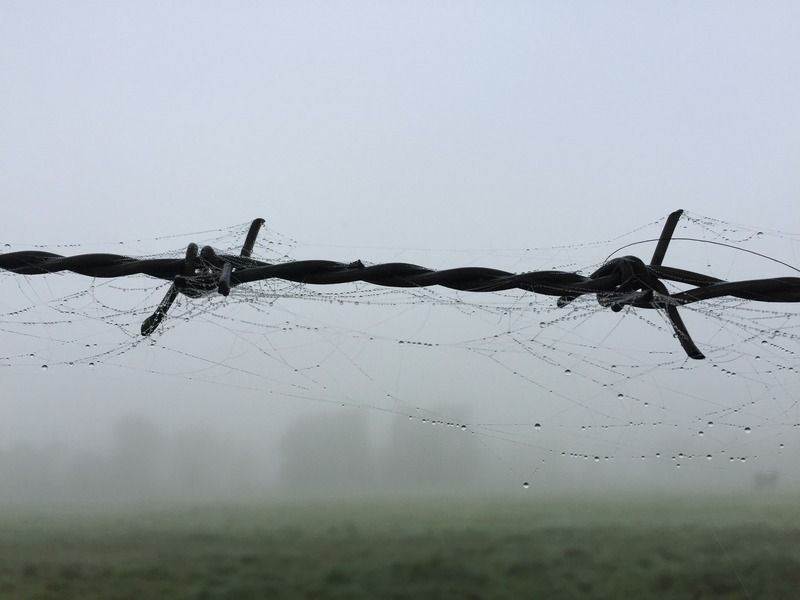 Shroud
I once read that dying trees,
burst into vibrant green,
a last defiance.
It's not a dress,
it's a shroud.
The Stare
Caught in a Gorgon's stare and
petrified.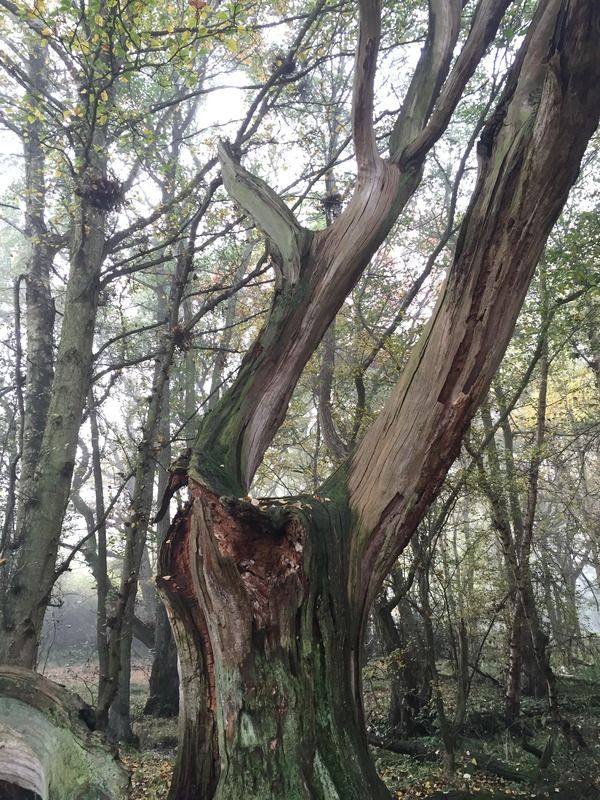 Mud
The fog paints away
the familiar
All I have is
ditches in the field
turned earth
clay
mud
I'm walking inside
a teardrop.
I can touch
my horizon.
Sun
The sun's breaking through,
The secret world
will be gone soon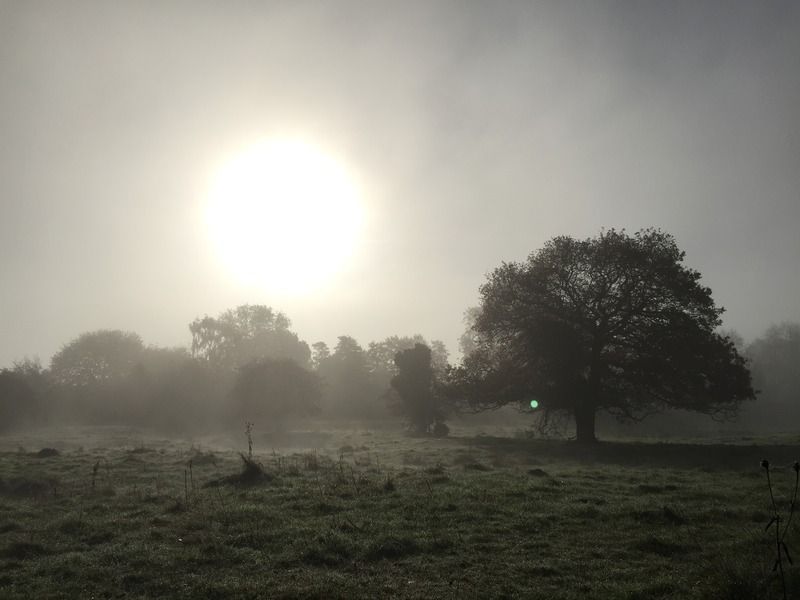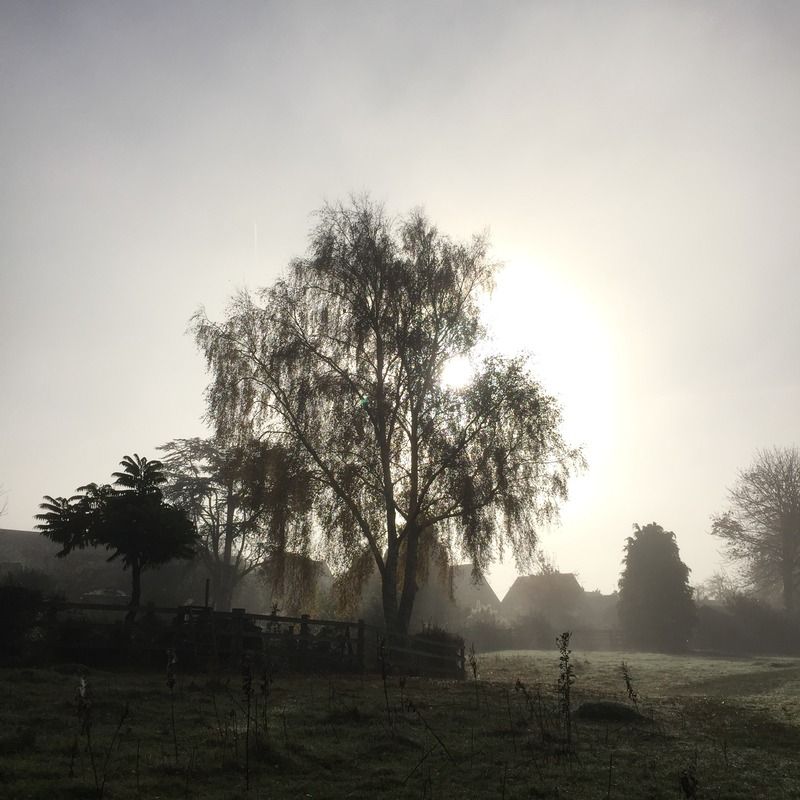 Words and photos © Mel Melis