After much deliberation, we decided to ebay our chance to go and see Deftones at an intimate venue, ULU. We love this venue, plenty of bars, fast staff and a crowd of students who can't afford to buy many drinks thus leaving the bar free from massive queue's :) Also good views of the stage and mosh pit from pretty much anywhere. The bar's were so good, we decided to buy sixteen JD and coke's each before the action…. I look rough in this photo. It's because I've only got 5 and a half drinks left.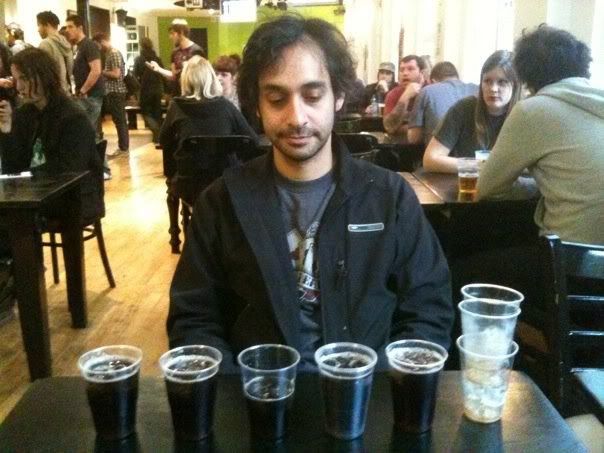 Perked up, after the 16th one below, as has Rob….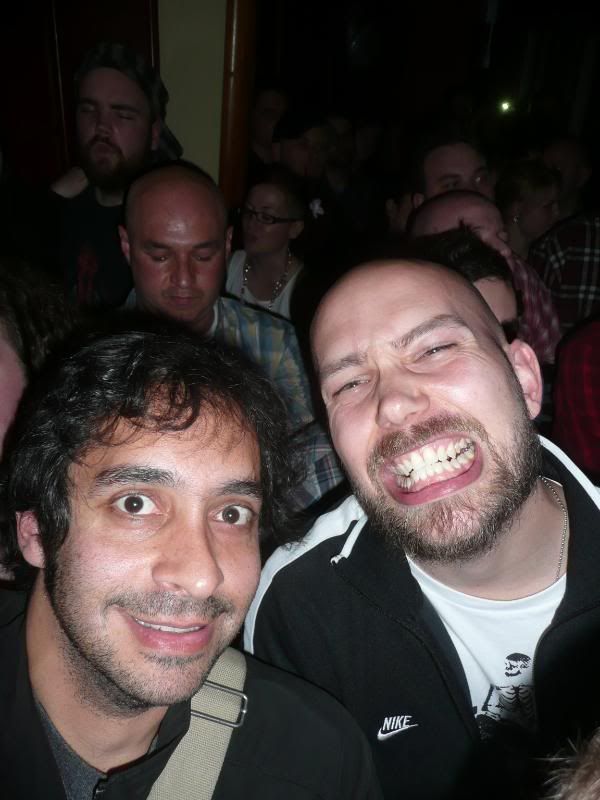 As for the gig itself, it was awesome, they played most of their new album and some of the classics. Elite is my favourite track. It's a monster. Got to be played ear bleedingly loud in the car. There was plenty of moshing and I even partook in some moves myself, but no punching people in the face or anything like that. I was too busy taking rubbish shaky photos…. see below.
More rubbish photo's on my facebook page.