So, one of my short stories has been published. Which is nice!
I speculatively submitted a short story for a great up and coming publisher Crooked Cat, they were looking to publish a short story anthology, bringing together many authors, to coincide with Halloween, with all proceeds going to charity. As you can guess from the title, the theme is horror/terror :)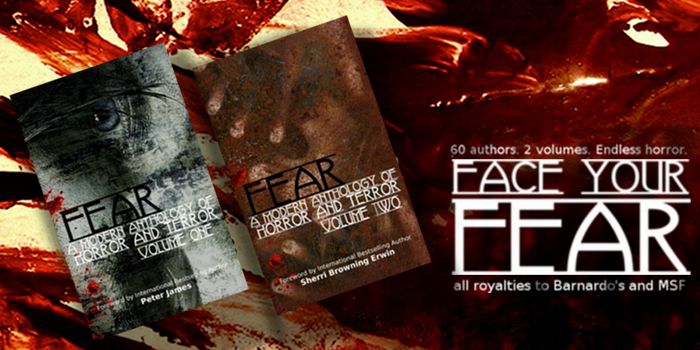 (image from Crooked Cat)
So, to get the business side of things out of the way, if you want to buy it and support two great charities (Barnardo's and Medicines sans Frontieres), then it's available in both E-book and print versions from Crooked Cat's own bookstore, or Amazon (UK links provided but also available around the world)
Volume 1 (print)
Volume 1 (ebook)
Volume 2 (print)
Volume 2 (ebook)
I also believe it will also be out on iTunes too.
---For info – I am in Vol2. End of Business Element of this blog post!
I was pleasantly enthused to see they considered my story good enough. It's called Daisy and the Bear. The blurb for the book includes a reference to my story (see below). It's about a girl and her teddy, her "loving toy". I wont reveal any more, you'll have to read it!
"Fear: A Modern Anthology of Horror and Terror brings together, for the first time, tales of murder, monsters and madness, by sixty of the world's best indie horror authors.
Discover what lurks in the water at the end of the garden, learn of the unforgiving loyalty of a loving toy and meet a writer, just itching to finish his latest horror story.
Every author in the Anthology has generously contributed their work for free. All royalties from sales will go directly to the international charities, Barnardo's and Medecins Sans Frontieres.
Fear, with forewords by international bestselling authors, Peter James and Sherri Browning Erwin, is released in two volumes in Paperback and on Kindle."
This is the first time I've put my work out there, beyond a small circle of people.
It tickles me to see this in print: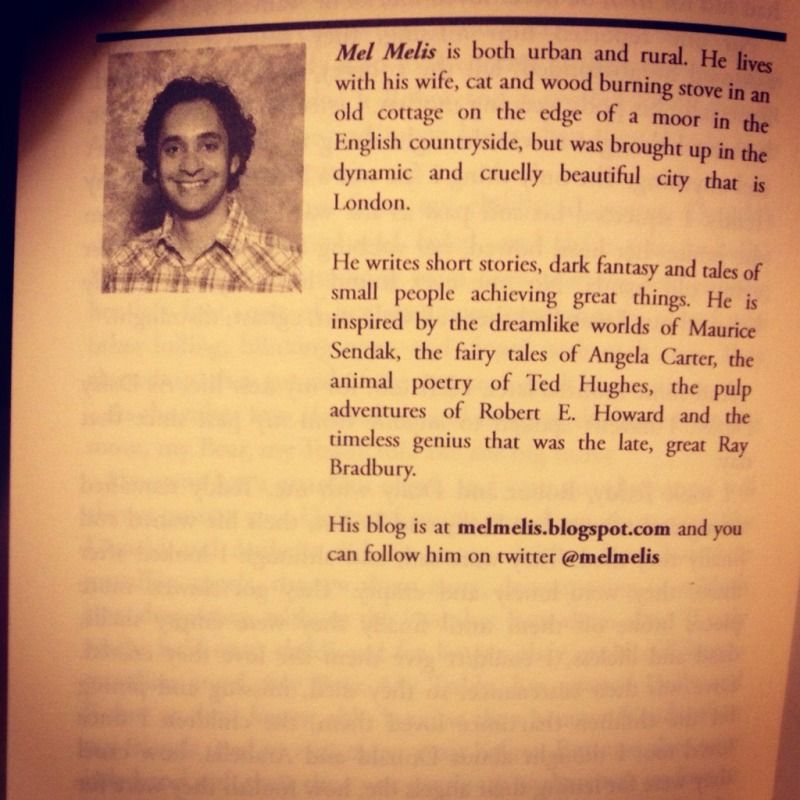 I like the photo, as it eliminates all the haggard worry lines and gives me a radiant youthful look. Almost cherubic. In real life I look like a brow beaten Cypriot mountain shepherd from the 19th Century lamenting the loss of his most powerful goat, so I'm grateful the camera is sometimes forgiving.
In summary:
Am I pleased? Of course.
Am I inspired to write more? Yes.
Am I nervous of negative scrutiny? Of course.
Am I entirely satisfied with the story? Not entirely! I'm still a baby when it comes to writing, I read it back to myself and doubt myself. Perhaps it's slightly stilted, I don't know. I wrote it a few years ago, I tidied it up and submitted. I like the story, I love the premise, but I think I have a problem with building suspense, the arc doesn't feel organic enough. The only way to know is for lots of people to read it, I hope some will be kind enough to give me constructive feedback. But I wont be too hard on myself. I will strive to improve, get better and if I ever finish something novel length, then we will see. There is always room for improvement, there is always room to better oneself no matter how adept one is at their chosen craft. Perfection is elusive, perhaps out of reach, but we must always try our best.
Until then, I see this as a small but precious step in an adventure. I hope Crooked Cat make lots of money for the charities and I wish Crooked Cat and all my fellow authors, both new and established much happiness and success.