Yesterday, had radio 6 on through the night, and when I woke I was greeted with This Mortal Coils cover of "Song to the Siren" originally by Tim Buckley. I hadn't heard it in ages, theres a melancholy and intensity to it. So beautiful, Liz Fraser's voice is amazing too. It set me up nicely for the day, left me feeling chilled, sad, but also full of hope. I just found it on someone's page on myspace, had the same effect again, going to not listen to it for a while now, to keep those moments in music special.
But anyway, I digress, we were on a work do and I got my photo taken with Dick and Dom in the ice bar! (the ice bar is gimmicky shit by the way). I'm feeling quite embarrased about it now, as I'd necked a few drinks, and we were plucking up courage to say hello, and even though I'm sure they'd wanted us to f*ck off and leave them alone they were totally professional, patient and we got our photo. Even when I shouted in their faces "I love you guys! I'd wake up early on saturdays to watch you!" spitting remenants of my last meal over them. The response was one of pity mixed with fear.... but ever so polite. "oh.. thankyou". I saw he was looking for the door, to plan an escape in case I was going to kill him. I could sense that in Dicks eyes, but f*ck it, its Dick and Dom man! They're the best!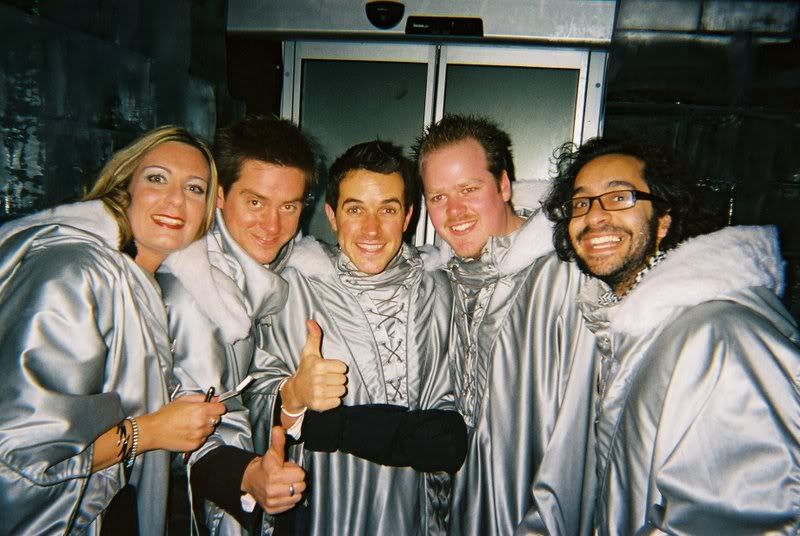 So, onto the Duke Spirit, me and the bossman were there, right at the front, a gig we'd been looking forward to for some time.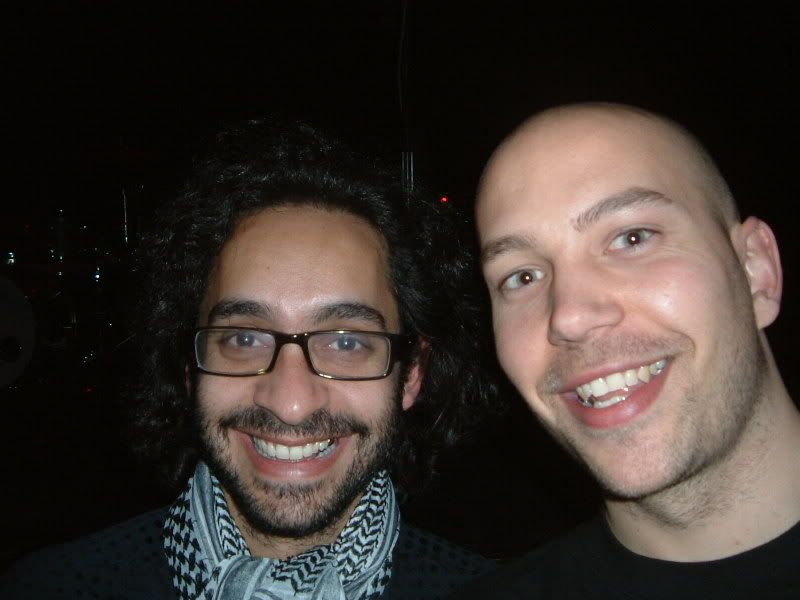 The support band I have to say were excellent, The Congretation play honest blues, what a voice, you can't fake that sound they generated, I was impressed. here they are -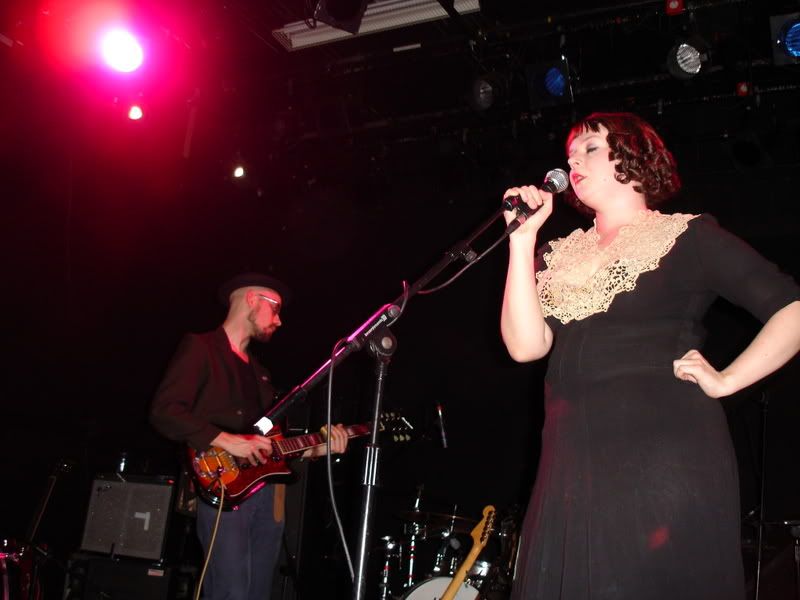 Next up the Duke Spirit! Here's the set list...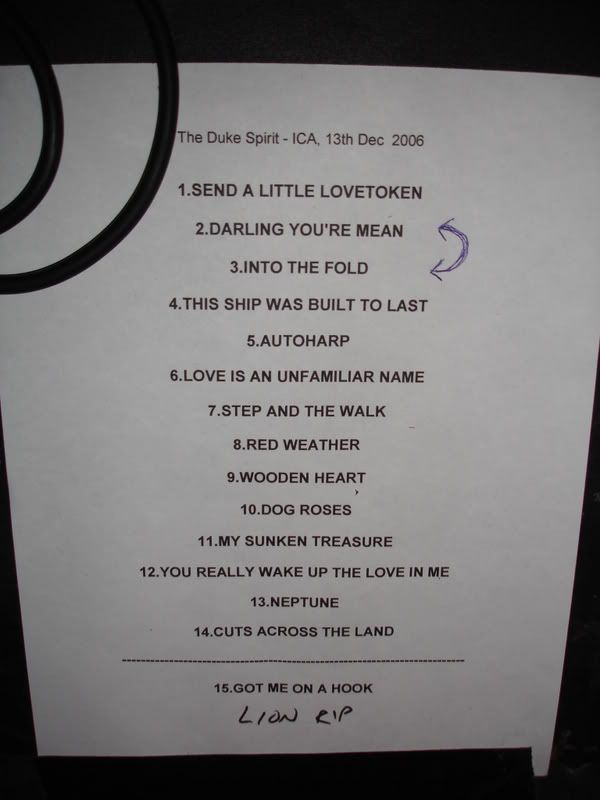 A lot of new songs so we didn't know what we'd end up with... but suffice to say it was superb, new songs, old, it didn't matter, they were magnificent. And the new touches with strings and brass hit the spot too.

The Duke Spirit are an amazing band, punk/blues and excellent songwriting and vocals. I hope 2007 will be their year, although selfishly it is great seeing them in small venues!

I cant wait till the new albums out.... we didn't ask for photos with the band who were in the bar after the gig.... dick and dom was too much celeb excitement for me in one day.