17:30 - We're staying in Southwold at the moment, in a big house by the sea. We're on our own now, the family have moved out, who spent the weekend with us. We had a lot of fun with the kids, playing on the beach in gorgeous tee shirt weather. (As in the weather being gorgeous, although my tee shirt was gorgeous too). Today is a grey day however, spots of rain and a bitter wind cutting in from the North Sea. But how can you not be moved when you look out of your window and see this?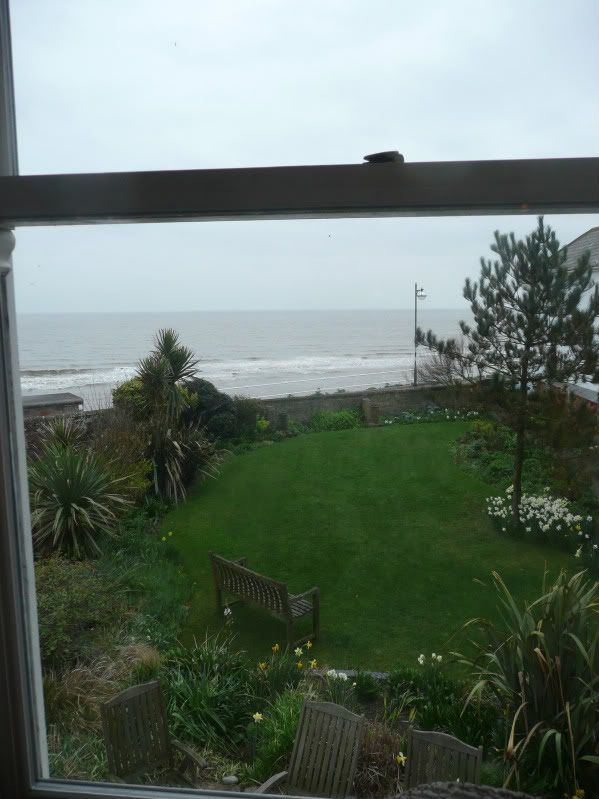 We love the sea and being near it. The sound of it through the night breaking against the shore, the salt spray, the sun rising in the East, brilliant over the waves, even the sound of gulls bickering. Suffolk is probably one of our favourite places, with Southwold and Aldeburgh our holiday destinations of choice.
The house is huge, I admit I'm a bit scared so stay in my room when dark. I don't piss at night and uncomfortably wait till the first dull light of morning before I will venture down to pee. But other than my childlike fear of the dark and creaky old buildings groaning in the wind, this is a wonderful holiday.
Another feature of the house is the abundance of books, whoever owns or owned this place has a wonderful collection. They are learned, I am impressed. Overwhelmed with the choices I can take to the little sun trap conservatory/lean to overlooking the sea and garden I procrastinated as to what to read.
Kingsley Amis, George Orwell, M.R James, Angela Carter, Tennessee Williams, Shakespeare, D.H Lawrence, Virginia Woolf, Evelyn Waugh, Aldous Huxley, James Ellroy, Oscar Wilde, Joseph Conrad, Ted Hughes, Satre, Kafka, Greer, Kipling… to name a few.
And my choice… an old book of short stories by Jack London. An American socialist, he died young. He seemed to have an ambiguity in his perception. Sometimes vilified by both left and right, as capitalist and communist respectively and roundly condemned for alleged racist views, was he just a victim of his time and circumstances?
As to his writing style it's warm, full of colour and vivid analogies. It always depresses me when I read someone who can create dialogue and characters seemingly so effortlessly!
21:30
Had to go to dinner, so didn't finish this blog. Before we left, we (Debbie) had to deal with a murderous cat in our garden, which was torturing a rabbit. Yes, this rabbit is normal rabbit sized, which means the cat is the size of a puma. It was freakin' huge!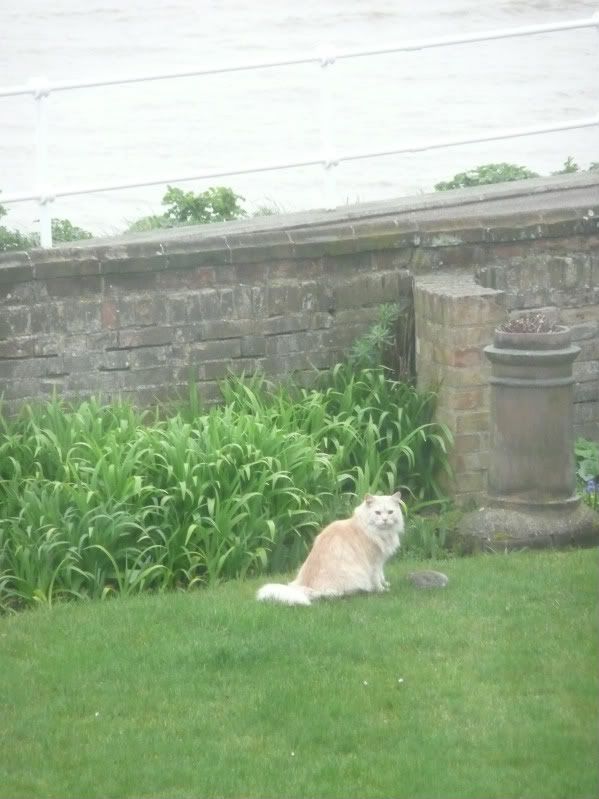 And during dinner, we had a nutty geordie woman on a nearby table kicking off about her Bouillabaisse Sauce smothering her Halibut. She had the airs and graces of gazza after seventeen pints.
"This wasn't what ah expected leik, ah divvent even leik octopus, it should be more leik a soup yee southern bastid"
She was excessively rude and the proprietor was right to hand them their bill. But she continued to rant and rave like a mentalist on the restaurant doorstep threatening to "I'll gis a reet poor rating on tripadvisor an myek sure the lercal rag gets te knaa aboot this terrible fuud"
All good fun, but it somewhat disgusted me to hear a geordie say "Bouillabaisse", it just sounded wrong.