It lives! After Deb's rescue mission yesterday, we were worried the cat would come back…. But looking out through our window this morning, we saw it, munching through the beautiful garden (oops). Sat outside earlier and it made another appearance, long enough for me to take this photo at x40 zoom.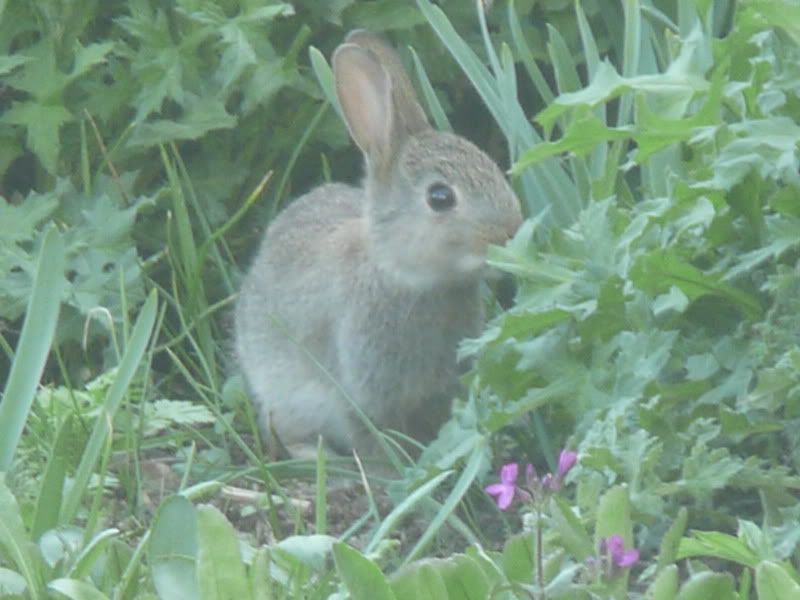 Other news, walked to Walberswick from Southwold today along the embankment of a disused railway line, what a lovely village, nestled in behind the sand dunes. Sat in a tea shop gardens and scoffed stuff, then walked back, the more direct way, along the river bank, over the bridge and through the common, which has Adders in it (we didn't see or get bitten by any!)
Pie for dinner tonight from the local deli. I chose the "Kate and Wills" pie which contains beef, red wine, shalots and a dash of brandy (sadly not made from the flesh of our future king and queen as that would cost significantly more than 4.50 – which is already expensive). I felt slightly embarrassed asking for it. Debbie got the "Heidi", which contains Goats Cheese, Sweet Potato, Spinach and Roasted Garlic, how this equates to Heidi I don't know, but it reminded me of the badly dubbed childrens TV programme from the 1970s. Her mate was a barefoot tramp/shepherd called "goat peter" and the other major character was her grandfather and when she said "Grand-father!" it reminded me of grange hill when that girl used to say "but Row-land" to chubby Roland Browning. And there was a posh girl who couldn't walk as well and Heidi was her friend, being a go getting tom boy type and they all had adventures in the alps. it was shit. Here she is with some co-stars.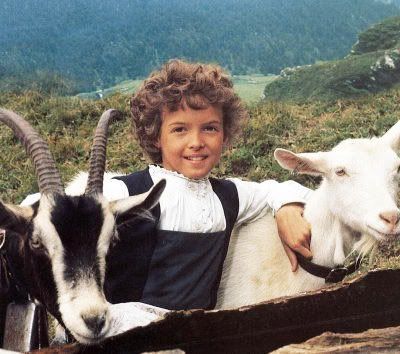 Amazing I could still remember the theme tune!