Been a while, but thought I'd post a catch up blog. Back in June I saw two Japanese post rock bands live. The first, Mono, I've liked for a while, so it was great to hear they were performing in London.
My favourite album of theirs, One Step More and You Die, has a great track called Com(?) on it. Sixteen minutes of heaven and hell, mostly hell. Must be played ear bleedingly loud.
Listen Here :)
So me and the Bossman went to Koko in Camden, interestingly, he hadn't really got into their studio stuff so wasn't sure what to expect, whearas for me I was expecting a torrent of white noise to lift the whole studio sound.
Bizarrely, I was disappointed and he was lifted. I wanted them to be louder, more engaging, more animated. I wanted more lank haired Japanese "Grudge" style hairstyles flying in a blur as they went mental on their instruments, but they were too busy playing tunes, no edgy improvisation, no spraying the crowd with silver paint, no instrument smashing. They were note perfect, cannot take that away from them, but they seemed too clean and clinical. Whearas for Rob, he switched on to their incredible depth of sound. It was probably me though as I had the hump from work.
Here is a short clip (as my photos turned out rubbish)
Here they are, you cannot see their heads because they didn't have any.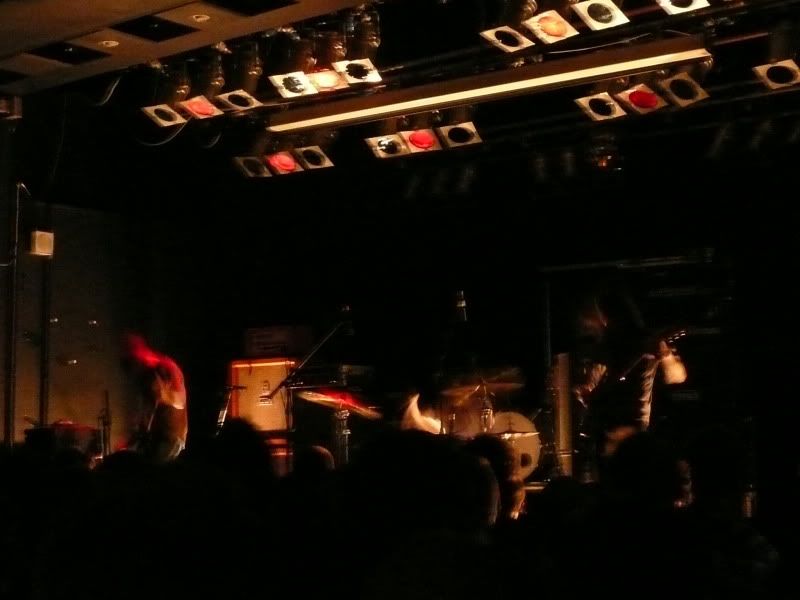 Then onto Boris. Again, at the harder end of the post rock spectrum. They aren't quiet-quiet-loud, they are more Loud-Loud-Loud-Quiet if I am to label them. They did deliver the animated crazy Japanese madness I so enjoy. Great band! In a small venue too. And the drummer had a gong, which is messed up.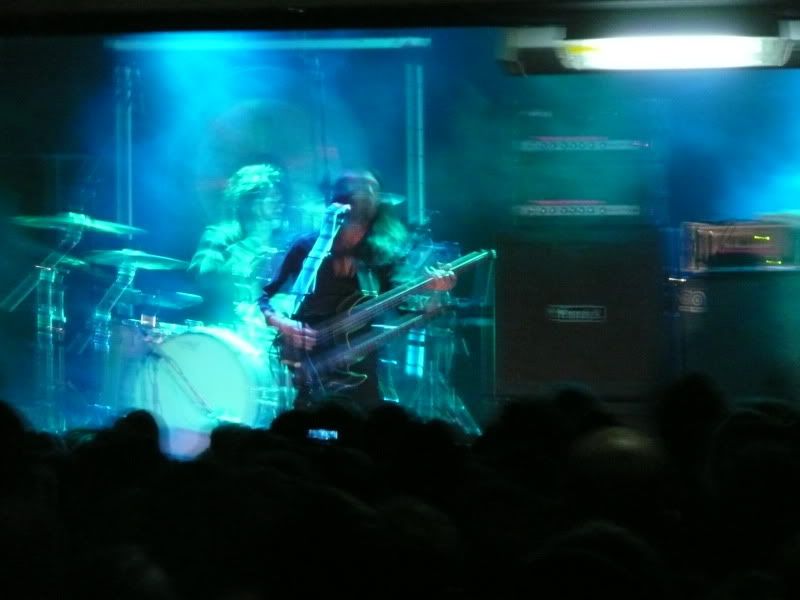 Loving this pic, they look like cast members of a particularly gruesome japanese horror movie. Especially the drummer who is floating in mid air (but more likely needing to stand up to fart)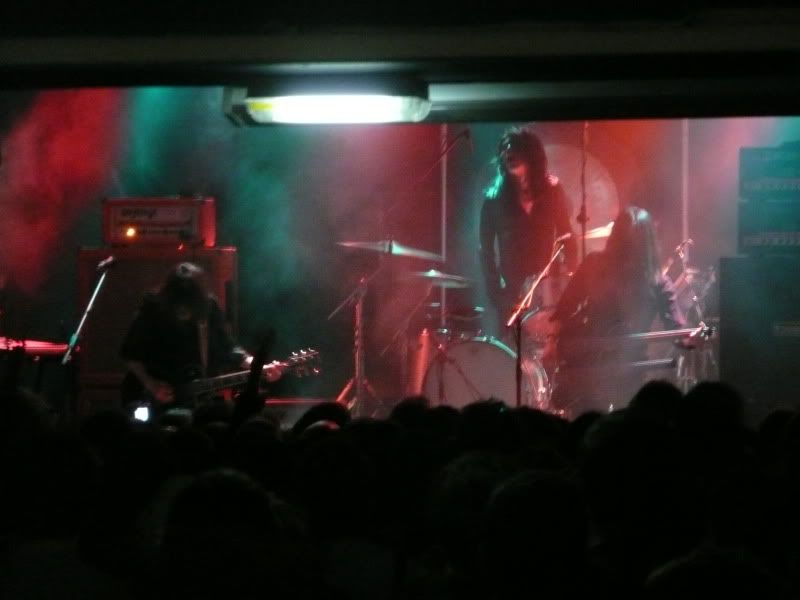 She was tiny, but could fret wank as well as any Japanese male guitarist.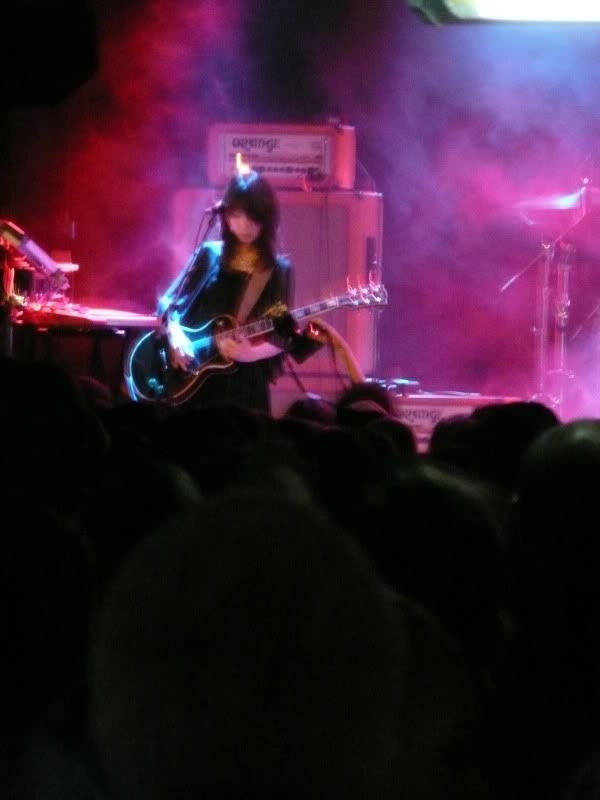 Raaarrrrr smash the gong!